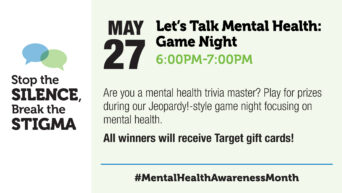 May is Mental Health Awareness Month, and more than ever, we're seeking to break the stigma around mental health and make getting help as normal as going to the dentist. You're invited to join our conversation!
—

Are you a mental health trivia master? Play for prizes during our Jeopardy!-style game night focusing on mental health.
All winners will receive Target gift cards!
Register through the button above or on our Eventbrite page.