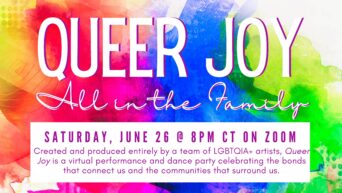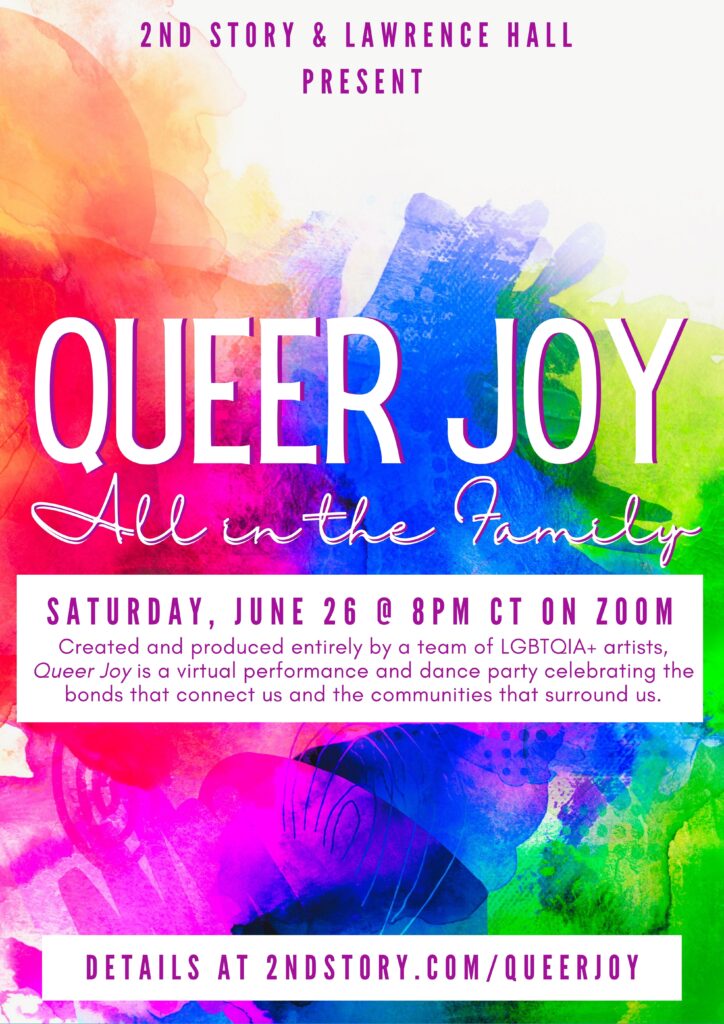 — 2ND STORY & LAWRENCE HALL PRESENT —
Queer Joy
Saturday, June 26, 2021
8:00pm CST
Representation matters. Family matters. The space to create art in direct response to the challenges and beauty of one's unique experience matters. Join 2nd Story and Lawrence Hall for Queer Joy: All in the Family.
Created and produced entirely by a team of LGBTQIA+ artists, Queer Joy is a virtual performance and dance party celebrating the bonds that connect us and the communities that surround us. Music will be provided by DJ Dapper.
Find the storytellers, virtual access information, and tickets at www.2ndstory.com/queerjoy.