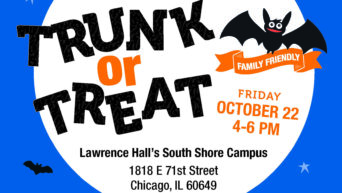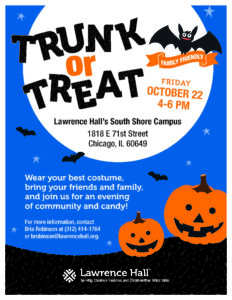 TRUNK-OR-TREAT
Friday, October 22, from 4-6pm
You're invited to Lawrence Hall's Trunk-or-Treat event at our South Shore campus, 1818 E. 71st St., Chicago, IL. We encourage you to dress up, bring your families and friends, and enjoy a night of TRICK OR TREATING with the Workforce Development team.
We are looking forward to an evening of music, candy, costumes, and FUN!
For more information, contact Bria Robinson.