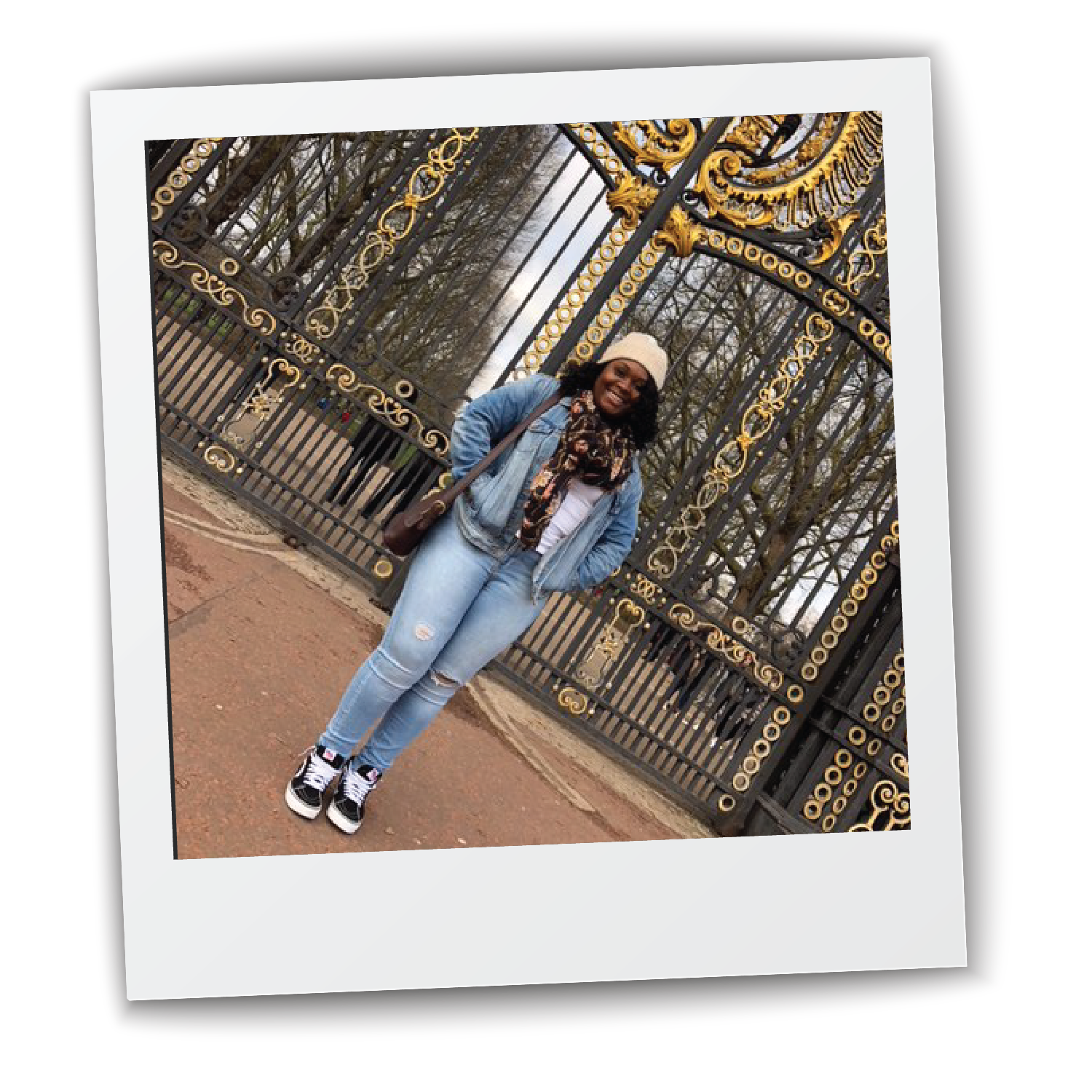 For some, graduating from high school, going to college, and, perhaps, studying abroad for a semester is just part of one's path to secure employment and a successful career. But for many youth who may not come from means or have a support system of family, friends, mentors, and community, the thought of just getting through high school, let alone college, seems like an impossible dream.
Willieka M. (19 years old) doesn't come from a place where many in her community seek higher education, and in her own life she had experienced some traumatic events that could have given her reason to give up any thought of education and succumb to being a victim of her circumstances. But with a thirst for knowledge, family members instilling the importance of education, and her desire to move beyond her current situation, Willieka set herself the goal of not only going to college but also studying abroad. "Ha, where I am from people don't think about, or dream about going to college, let alone studying abroad. But that is what I wanted. I just needed to figure out how to achieve my goals."
In 2016, Willieka entered Lawrence Hall's Older Adolescent Program, which annually serves more than 100 young adults who have a history of experiencing trauma. The program provides comprehensive services designed to meet a youth's needs as they prepare to move into adulthood and lead productive independent lives. While still in high school, Willieka worked two jobs to help achieve her dream of going to college. With the guidance of family, educators, and Lawrence Hall, she was able to secure multiple scholarships to fully fund attending the University of Illinois at Chicago (UIC). "Lawrence Hall's Older Adolescent Program has helped me prepare for my future. Even when things felt impossible, Lawrence Hall never said 'no' and always helped me find a way – they have been a second family, always there to help guide me and never let me feel alone."
With a year of college under her belt, Willieka set her sights on studying abroad. Though daunting, she knew that with help and encouragement from her OAP Life Skills Educator, she was now prepared to take the leap, secure more scholarships, and spend her second semester sophomore year studying in London, England; Rome, Italy; and Madrid, Spain. "I am doing this because I want to use my experience to be a role model/mentor to youth in my community. I want them to be able to see past their current situation and see themselves as successful global citizens."
When Willieka completes her study abroad, she will be working with Lawrence Hall Vice President of Youth and Community Development, Sean McGinnis to share her journey with other youth in care and show by example the importance of finishing high school, going to college, and experiencing other cultures. "I want them to know that with the help of resources like Lawrence Hall, they can dream big and achieve their goals."
"You know, I was handed some lemons but with Lawrence Hall's help I have been able to build my lemonade stand and start making lemonade." Yes, Willieka you have, and we can't wait to see how much lemonade you make and how many lemonade stands you inspire.
"Lawrence Hall's Older Adolescent Program has helped me prepare for my future. Even when things felt impossible, Lawrence Hall never said 'no' and always helped me find a way – they have been a second family, always there to help guide me and never let me feel alone." - Willieka M., Lawrence Hall Youth