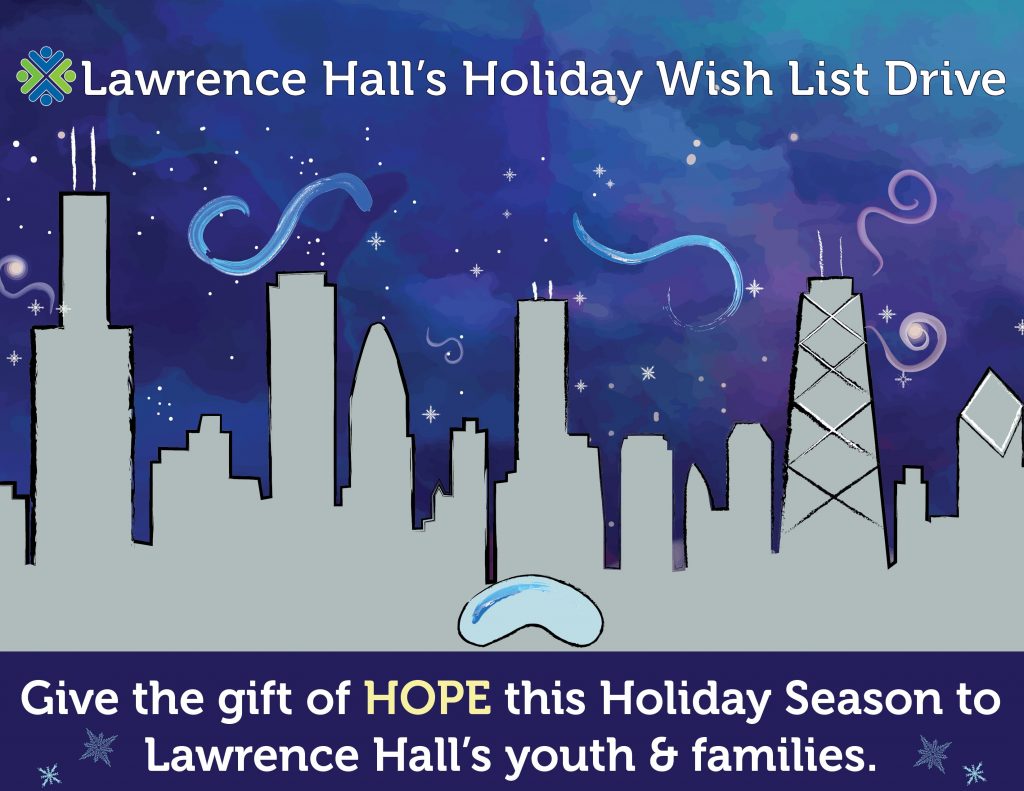 Help make the Holidays a hopeful time for our youth and families by ensuring they have a gift to open this Holiday Season. Here's how we can come together to give our youth the joyful Holiday experience they deserve:
REQUEST A WISH LIST
Shop for an individual youth! Each of our 500+ youth at Lawrence Hall have filled out a Wish List of items $50 and under they want this Holiday Season: Request & fulfill wish list(s) by emailing Laryssa Click here to Email
HOST A GIFT DRIVE

Get your church or office involved by hosting a gift drive! Our kids need:
Warm Clothing, including plenty of larger young adult sizes
Teenage friendly gifts, hygiene products, perfumes & cologne
Toys & Baby Clothes
Arts & Crafts Items
Books
DONATE ONLINE

Donate online to our Wish List Fund. With your help and generosity, we'll do the shopping to ensure all of Lawrence Hall's youth have a gift to open this Holiday.
JOIN US FOR OUR GIFT WRAPPING PARTY!

Stop by on Thursday, December 14th between 5:00 - 9:00 P.M. to help us wrap presents at Lawrence Hall's Main Campus!
Thank You for Supporting Lawrence Hall's youth & families this Holiday Season!