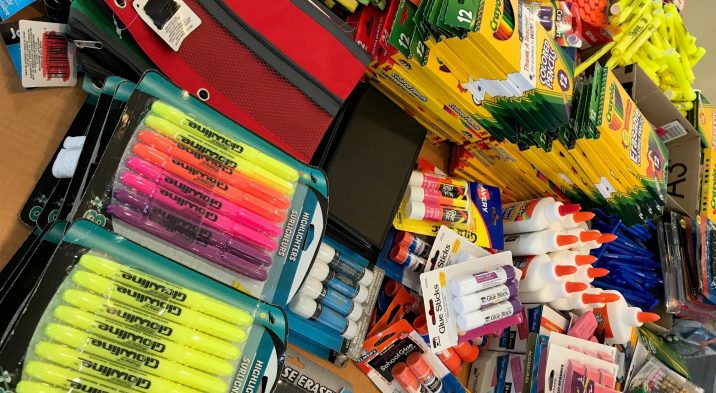 Supporters Fill Over 500 Backpacks for Lawrence Hall Youth
CHICAGO, ILLINOIS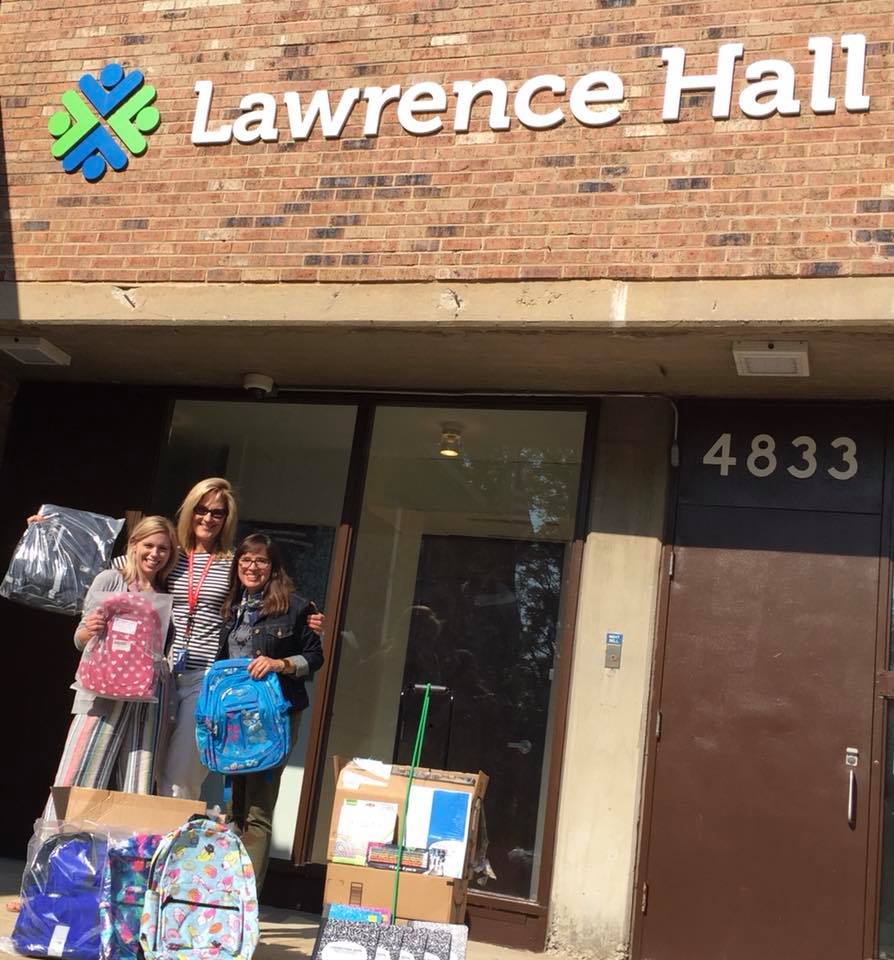 Lawrence Hall supporters helped raise funds and collect school supplies to provide backpacks full of back to school essentials for over 500 Lawrence Hall youth! The record breaking amount of backpacks filled will be distributed to youth in Lawrence Hall's programs, preschool – college. The Back to School Supply Drive ran from July 1st – August 17th this year, culminating in a volunteer packing event on August 21st at Lawrence Hall's Main Campus.  Volunteers from Stratosphere Networks joined the packing party efforts for the second year in a row. Community volunteers also joined in packing over 150 backpacks for Lawrence Hall's Foster Care program. Making a big contribution was 13 year old Matthew Perchik, who collected over $1,200 of school supplies for his fellow students.
Praxair Inc. employees at the company's Burr Ridge location filled over 50 backpacks for youth in Lawrence Hall's Transitional & Independent Living programs, supplying the students finishing high school and enrolled in college with tools tailored for young adults, including scientific calculators.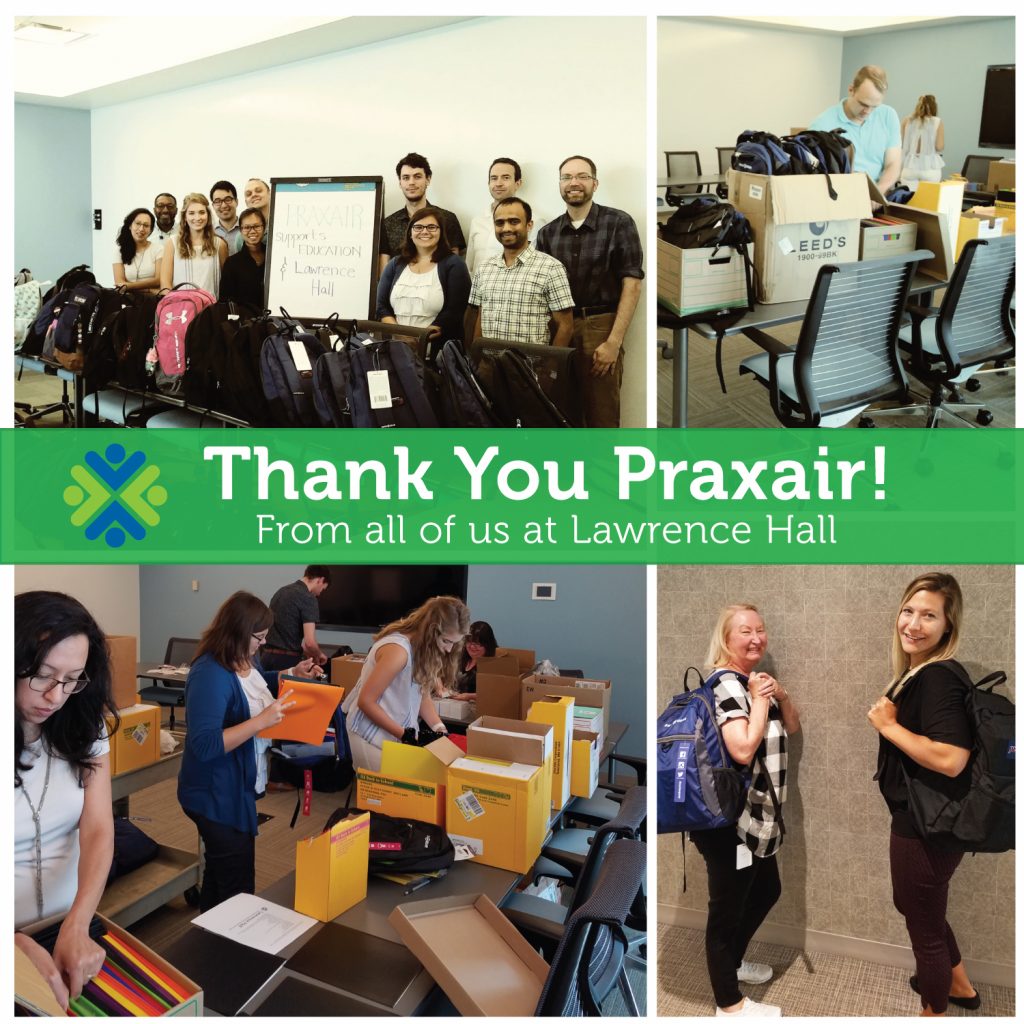 The Lawrence Hall Junior Board sponsored backpacks for over 250 young people part of Lawrence Hall's largest program, Project Work, based in the South Shore community of Chicago. Lawrence Hall's Therapeutic Day School, for the second year in a row, were provided donated backpacks by the North Shore Elks Lodge No.1316. The Lawrence Hall Auxiliary continued their generous tradition of supplying residents of Lawrence Hall's Child & Family Treatment Center backpacks.
"Special thanks to St. David's Episcopal Church, Upshot, Focus Pointe Global, Prudential Financial, Fill A Heart for Kids, Sipi Metals, Northwest Lodge #271 Masonic, PEAP Block Club, Trinity Episcopal Church and the incredible individuals who collected supplies for our youth!" said Development Coordinator, Laryssa Sykes, "It's because of your kindness that our youth can start the first day of school with the supplies they need to live up to their limitless potential."