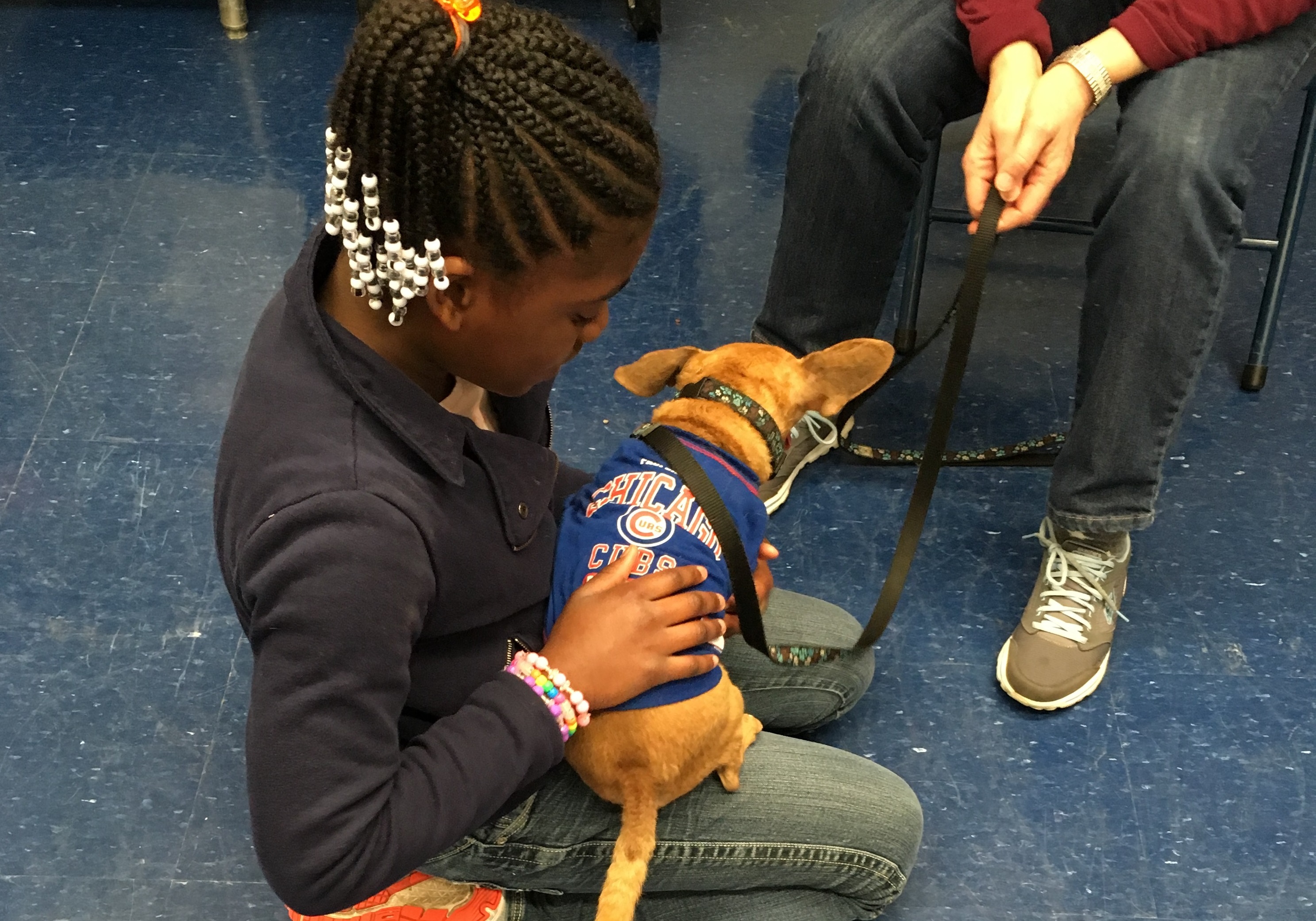 Through Canine Therapy children work on self-esteem, anger management, communication skills, and self-awareness. Dogs do not judge and love unconditionally, the bond between children and dogs helps heal past wounds while learning new skills.
We partner with local animal shelters in our Chicago communities to set up visits with our youth and their dogs.
The quiet but loving presence of a dog or a tail wag can go a long way in comforting our kids who often struggle in social situations.
Our formalized Canine Therapy program is a 7 week class that partners our youth with dogs from the Canine Therapy Corporation. Each has an individual bond with the dog they select, as they work with a trainer to build a relationship.